Lake Life Premiere May 12th!
Sun, May 10, 2015
About three years ago we were approached by some tv people who said we think what you guys are doing would make a good tv show…family outdoor related business working with fish and building cool lake front creations…. Quite a bit has happened since then, and here we are just a few days away from our very own tv show premiere!!






The show is called Lake Life and it premieres Tuesday night May 12th at 9 pm on the DIY Network. we will have a new episode out every Tuesday night all summer long! Its a build show but its not your typical DIY or HGTV build show. Its actually a lot more real to life in the construction world and everything doesn't always just go together perfectly or is made to look simple.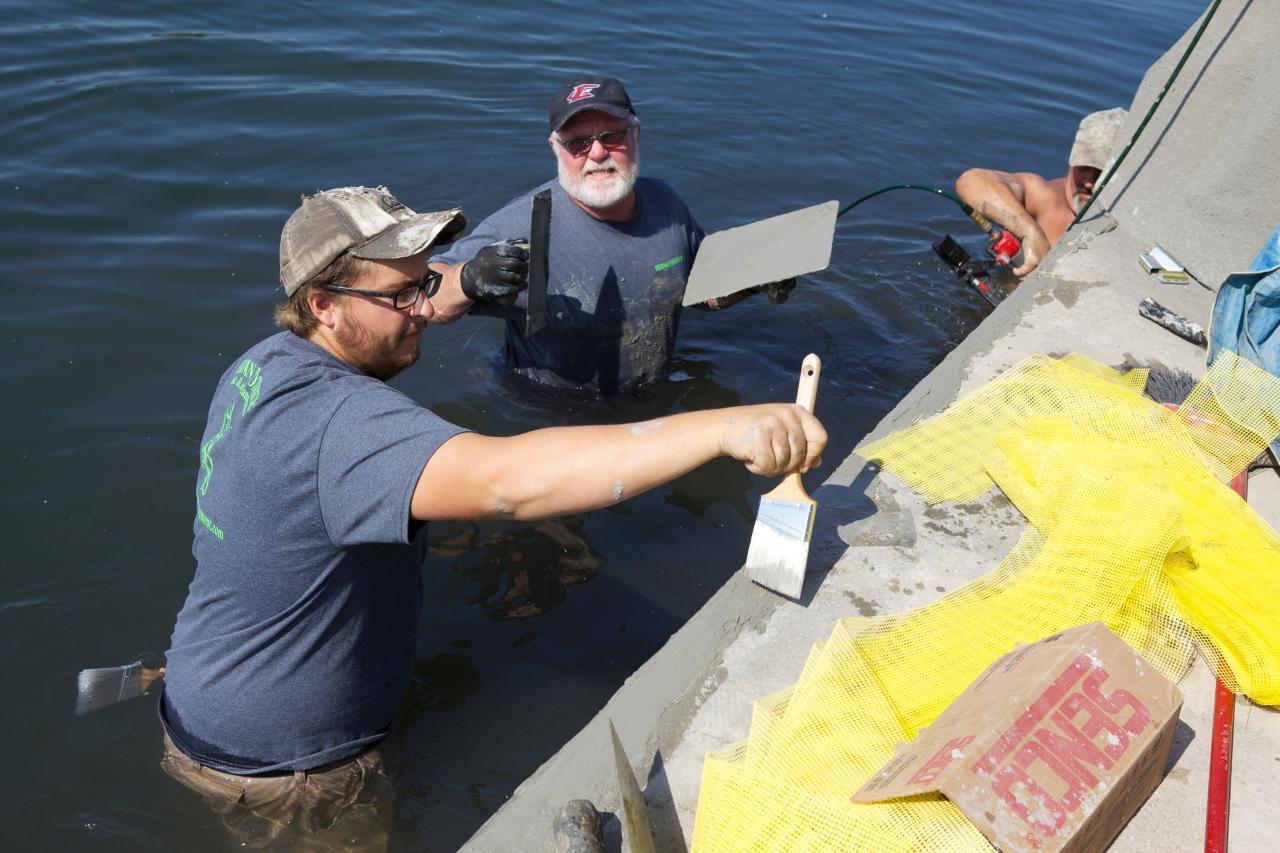 The show has at times been dubbed as the term "reality tv", but again its not your typical reality tv show. In fact its actually not reality tv, its not scripted… Lake Life is a build show, that captures who we are, what we do, and how we go about doing it. Being a family business, our families are very much involved. Here are is a link to some pics and some more info about the show: http://www.hbpondmanagement.com/lakelife.html








So anyhow, we are very excited for the show to come out. We hope you all tune in on the 12th and hopefully will share with your friends and family as well. Also shoot us some feedback as well if and when you do end up watching!



Also while I'm putting together a blog post, you are all invited to our Giant Goose Ranch open house on Saturday May 23rd from 9-4 pm! http://giantgooseranch.com/ We have a brand new 2 acre Inspiration Fishing Pond filled with trout, catfish, bullheads, bluegills, crappie, perch, bass, and many other bonus species for your kids to come out and catch at the open house, along with pony rides, face painting, and all kinds of other fun stuff. Lunch is provided as donations for Camp Big Sky.



We actually have an awesome fishing derby going on that day as well. 30 professional tournament anglers will be taking out 30 handicapped residents for the ultimate fishing derby! The weighin starts about 11:30 am and we would love to have a huge crowd on hand to cheer on the contestants as they stand up on the grand stage and hold up their fish!!



Hope to see you all at the Goose Ranch on the 23rd!
Comments